Shopping Cart
Your Cart is Empty
There was an error with PayPal
Click here to try again
Thank you for your business!
You should be receiving an order confirmation from Paypal shortly.
Exit Shopping Cart
The Armor of God Activations
NEW - from Masters Healing Light Academy - Activate the Full Armor of God! 6 Powerful Activations!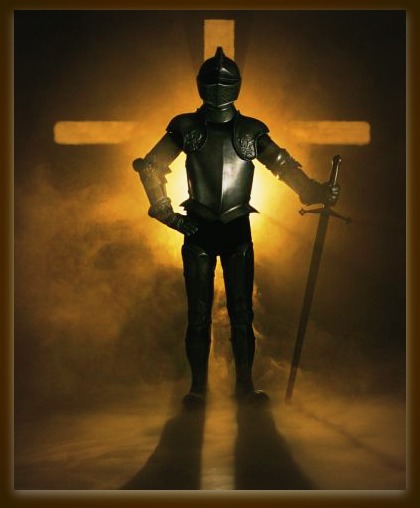 INTRODUCING......THE ARMOR OF GOD ACTIVATIONS
New - From Masters Healing Light Academy
Copyright ©2013 Masters Healing Light Academy
The Armor of God Activations connect and link us to multiple layers of God's protection against darkness in all forms. The Activations will activate the Full Armor of God. The Armor of God includes essential weapons to fight evil.
There are 6 Activations Included with this system which comprise the Armor of God.
The Sword of the Spirit Activation
The Helmet of Salvation Activation
The Breastplate of Righteousness Activation
The Belt of Truth Activation
The Shield of Faith Activation
The Foot Shod Gospel of Peace Preparation Activation
The energy will strengthen you and prepare you for attacks from the powers of darkness. The energy is infused with the Spirit and Power of God so that you are able to battle in a mighty way.
As you are clothed with the Armor of God you are able to withstand incredible pressures and not be defeated. You can stand up against everything that is thrown at you and emerge victorious. It is a Divine and unbeatable Armor.
The Armor of God Activations allow us to reflect the brightness of God's love and glory, likeness. The energy enables us to sustain the Power and Strength God lends to us through the energy to protect ourselves completely from the powers of darkness and evil. It is a connection and link to the Supreme Power of God to defend and battle the evil forces. The ability to be in control of yourself in all circumstances will be activated so that you can be victorious over any attack.
The energy promotes reconciliation, peace, righteousness, forgiveness, pardon, faithfulness, patience, perseverance, compassion, and many other Divine qualities and attributes. It will cleanse us of any negative energy, false truth held, deception/lie of the dark forces. As well it will heal us of any emotional, physical, mental, spiritual, psychological, issue caused from previous attacks of the dark forces. Healing will be given for damage done by previous attacks. It will shield us from future attack.
The Armor of God Activations enable you to be the servant, disciple, apostle of light you are meant to be so that you serve in the capacity you are meant to serve without any interference, intrusion or attack from evil forces. Thus, you will be able to rule your life like the King Heir of God's Kingdom you are meant to be.
The Armor of God provides protection against the destruction of your mind, body, spirit, soul, etheric bodies, any aspect of yourself or life that the evil ones would attack. Activation empowers the complete Armor of God and enhanced, advanced ability to use it so that you are prepared for spiritual combat and given strength and courage to keep your post, stand your ground, and continue the station you are placed.
There is much Divine power and authority given unto you through these activations - over the enemies of darkness. As well, activating the energy, will bring forward, Divine presence, summoning, Divine and Holy Angels to come forward as your personal Army of Angels to serve as body guards and defenders against the evil ones.
You will find that activating this energy inspires prayer, meditation, praise, thanksgiving, and a closer and more intimate relationship with God. Spiritual gifts are empowered ten fold. Prophet abilities, psychic gifts, healing miracles, supernatural healing, deep discernment, great wisdom will begin coming forth for you. It gives alertness to dark enemies of all forms, wisdom and discernment to guard against deception. It shields and protects you against dark forces and crushes the enemies. It is indeed a strong weapon of defense against the forces of evil.
The energy of the Activations will give you the ability to do mightier works in your spiritual life and work. Ascended Master Jesus also lends his power, energy, authority, through the Activations as well. Therefore, you will be filled with Christ's Spirit, the prophet of all prophets, thus spiritual gifts and abilities will be empowered, amplified, magnified and strengthened greatly allowing you to perform your duties as a Servant of the Divine mightily. It prevents delays that hinder your spiritual work, spiritual growth or service to others.
It can be used for unusual or repeated negative habits, patterns, temptations, addictions, behaviors, self sabotaging behaviors, negative thoughts.
The Armor of God Activations prepare you so that you are ready every moment to move ahead, proceeding in your walk in the ways of God so that you have an active lifestyle that is in alignment with Godly living.
The Activations enable you to walk through wars with darkness without fear. Enhances your ability to endure criticism and persecution, do spiritual warfare and continue ascension process, prepare for ascension. Gives firmness and solidarity to trust in God's ability to protect and defend you. Brings peace, security, safety and protection. Prompts peaceable tempers and behaviors, peace to mind when distressed. Brings out love and compassion in all dealings. Directs way to peace. Helps you to bring peace to strife, quarrels.
Who or What does the Armor of God Protect Us Against?
The Armor of God Activations are given to us from the Divine Source - God - as protection against all that seek to destroy our soul - the spiritual forces behind such things as lust, pride, anger, jealousy, deceit, murder, and much more evil doings.
This includes:
Powers of darkness, armies of darkness, entities, evil ones, evil entities, evil spirits, evil dark forces, demonic entities, demonic forces, fallen angels, lower elementals, hostile entities, ghosts, invasive entities, dark enemies, rulers of darkness, spiritual foes, forces that oppose the light, spiritual forces of evil, principalities, powers and rulers of the darkness, and their deceptions, schemes and attacks.
What type of Attacks Does the Armor of God Protect Us Against?
The Armor of God prevents many attacks of the evil ones/evil entities/evil spirits/evil dark forces/demonic entities/demonic forces/fallen angels/lower elementals/hostile entities/ghosts/invasive entities.
Some of which are:
Nightmares
Death
Rape/Sexual Attack/Trauma
Bad Luck
Odd Events
Decline in Health/Attacks against physical health
Depletion of Life Force
Random Negative/Evil Thoughts
Pressure in the Chest
Haunting
Weather Attacks
Vehicle Complications/Accidents
Assaults
Fires
Mind or Body Control
Possession/Oppression of mind or body
Mental Illness/Nervous Breakdown/Sanity/Emotional Instability/Emotional Insecurity/Paranoia
Psychological/Emotional/Mental/Physical/ Spiritual/Sexual Attack
Leaks/Wholes in Aura
Ill Wishes/Curses
Negative relationships
Bad luck
Ethereal Attacks
Unwanted Negative Energies
Entity Attack
Demonic Attack
Attacks against our social life and status
Attacks of our home/work/social function
Attacks of our well being
Attacks against our physical, social, emotional, intellectual selves
Attacks against our metaphysical bodies
Viruses of the soul
Inducements to doubt God's help, protection, existence
Circumstances that produce unusual pressure, stress
Temptations to do things that have troubled you before
Prolonged bouts of discouragement
Worries that consume you
Seductive appeals that compromise your personal morals/values
Bitterness towards others
Delays that hinder your spiritual growth or service life
Sudden Desires to give up progress towards holiness, godliness, godly living
Excuses for lack of spiritual growth
Critical thinking about other light workers, healers, ministers, teachers, priests, etc.
And more
There are 6 Activations Included with this system.
The Sword of the Spirit Activation
The Helmet of Salvation Activation
The Breastplate of Righteousness Activation
The Belt of Truth Activation
The Shield of Faith Activation
The Foot Shod Gospel of Peace Preparation Activation
/